Shopping Cart
Your Cart is Empty
There was an error with PayPal
Click here to try again
Thank you for your business!
You should be receiving an order confirmation from Paypal shortly.
Exit Shopping Cart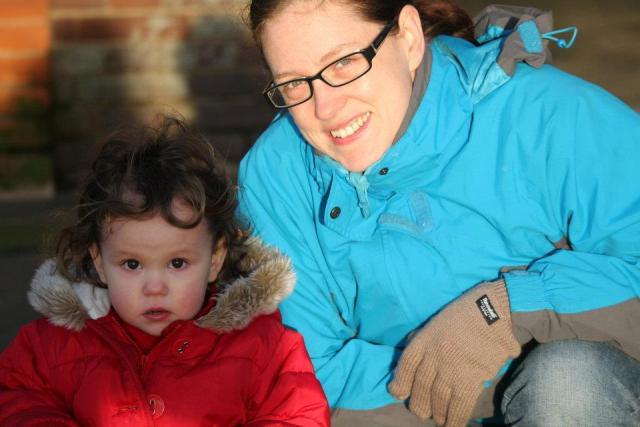 I'm Jolene, and this is my daughter Niamh, who has CMPA and soya allergies.
I founded the original CMPA Support Facebook group in April 2012, and became the charities CEO and one of the trustees in June 2013.
This is my personal allergy journey, so far;

My daughter, Niamh, was diagnosed with CMPA shortly after turning 6months old. I had never heard of Cow's Milk Protein Allergy, and I was so confused! The symptoms which she had suffered from for the previous six months finally had a reason though, and I felt relieved that I hadn't been imagining it all!
Niamh was exclusively breastfed until weaning - she was a very unsettled baby. She didn't cry for feeds, she struggled to gain weight. She also had gastro issues, severe bouts of flatulence which smelled unpleasantly like sulphur, accompanied by screaming for hours at a time, green mucousy stools and bloatedness. She also had eczema, rashes and a constant blocked or running nose. I had visited my GP and Health Visitor on numerous occasions, but none of these symptoms were linked together by them and, as parents, we weren't aware of CMPA so we hadn't put the symptoms together either.
Niamh had severe reactions to cow's milk in the form of allergic colitis (bloody mucousy stools) soon after we started weaning and she had her first ever bottle of formula milk (not through lack of trying, I first attempted to give her formula at 4 weeks but she would clamp her mouth shut and refuse or scream the place down.) Her reaction was so severe we had to go to A&E and following a short admission, she was diagnosed with CMPA the following day. We were referred to a dietitian who advised complete dairy avoidance. After a month her symptoms had not fully improved, and we were advised to avoid soya, within a week she was notably happier, and after 6 weeks she was like a new baby. 
It wasn't plain sailing from there, we struggled to learn how to deal with the day to day management, avoiding cross contamination, what to feed her, how to deal with having to say no to food when eating out ect. We also have a son, Oscar, who is 16months older and he doesn't have any allergies, so eats a normal diet, and as Niamh got older this came with it's own problems.

I have been on a constant mission to find dairy and soya free alternatives for Niamh, because I never wanted her to feel left out. I felt completely alone in my struggle so I created our first Facebook Group, Cow's Milk Protein Allergy Support (@CMPAsupport), which started with the idea that I wanted to put together a group where you could find dairy and soya free recipes, foods and alternatives to everyday things like milk, cheese, chocolate and ice-cream all in one place.

Over a short period of time the group became much much more, and that is how our charity was born.
Categories: General
/