Shopping Cart
Your Cart is Empty
Thank you for your business!
You should be receiving an order confirmation from Paypal shortly.
Exit Shopping Cart
Cow's Milk Protein Allergy (or CMPA) is the most common infant food allergy affecting 1.9% - 4.9% of infants worldwide.
Cow's Milk Protein Allergy is an immune system response to one or both of the proteins, Casein & Whey. It is not to be confused with Lactose Intolerance which is the inability to digest the carbohydrate (milk sugar) found in all mammals' milk, including human breast milk.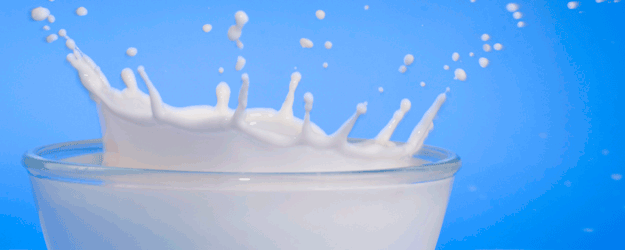 If you suspect your baby has CMPA, do you know what the symptoms to look out for are? Are you confused by the difference between an allergy and intolerance? What about Lactose Intolerance, IgE allergies and non-IgE allergies? We have tried to cover everything in the simplest terms on our Symptoms page.
Do you suspect your child has CMPA? Are you struggling to get a diagnosis?
Our Diagnosis page is armed with all the information you might need to help you and your child's health care professional reach a diagnosis.
Managing an exclusion diet is a challenge! We have brought together all the information you may need and put it on our Management page. You will find downloadable PDF's of ingredients to avoid & links to useful websites (inc. Allergy UK) files. And also links to products to help with the management of the condition.
Weaning can be a stressful time for any baby, but for a baby with CMPA it is even more so! We have created the Weaning page to help you to learn how to introduce foods in a safe and easy way. Our support group is a must for this stage.
The hardest thing about avoiding milk protein is that they're added in to so many foods! Surprisingly there are many dairy and other allergen free foods to be found amongst the "ordinary food" in the supermarket, as well as some excellent alternatives for things like cheese, chocolate and ice-cream, some of which are listed on our Free From Foods page.

The point will come in every CMPA journey where reintorduction is suggested. Find information and support on our Reintroduction page.
For every aspect of managing CMPA, and Multiple Food Allergies.
CMPA Support is a not for profit organisation run by parents, for parents of babies and children with food allergies and intolerances. We understand about the daily struggle of living with food allergies, intolerances and the management of exclusion diets. We're here to help and support you through your journey with childhood food allergies and intolerances, to help make your life a little less lonely, a little less confusing and a lot more fun!
CMPA Support are currently raising funds to create a more comprehensive website, to allow a search function to our "Free From" Food page. We also would like to develop a telephone support line, for support and advice from a parent who understands and can offer advice & compassion for your situation. CMPA Support are also thinking of new ways we can support you with things like a new YouTube channel and Instagram account where we can share visual recipes and information.
Please follow our campaigns on Facebook and Twitter. We endeavour to keep you up-to-date with all the latest news on allergy related topics including the newest "Free From" alternatives to everyday foods such as cheese and chocolate!
We also have Regional Groups for sharing local food finds, arranging meet ups with other like-minded parents/carers, sharing details of events and meetings within your region, etc. Links to these groups can be found on the Resources page.
** The advice given by our volunteers, and the members in our groups, are based upon their own personal experience and should never replace that which you are given by your child's health care professional. All the information we provide on this website is accredited by Specialist Paediatric Dietitian Mel Rendall, however this should not replace a medical diagnosis or advice from a Health Care Professional. Please do not undertake any exclusion diets or change your baby's formula without seeking medical advice first. **
/